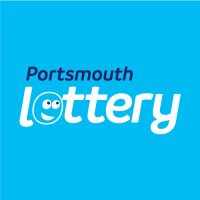 We have been chosen by Portsmouth Lottery as one of their good causes!
This is great news, and means that we can benefit from ticket sales – whenever we are nominated as the cause of choice during ticket purchases.
Portsmouth City Council runs the lottery on a not-for-profit basis, with only 10% of ticket sales going to support admin costs. The rest of the one pound ticket cost is distributed to local good causes and prize funds.
We received fifty pence of every pound of your weekly ticket purchase. We were heavily vetted prior to being accepted on the scheme, and any funds will be fed back into local regeneration projects.
Anyone in the UK can play, and with a maximum prize of £25,000. With a one-in-fifty chance of winning a prize each week – it has far better odds than both the National Lottery and the Health Lottery.
Buy tickets at the Portsmouth Lottery website.