HOME sweet homepage
where creativity was a walk in the park

For over 17 years, the Arts Lodge in Victoria Park has been serving the community after saving this beautiful historical building from certain demolition. Creating a multi-award-winning cultural hub run entirely by volunteers all self-funded on a not for profit basis. Offering hundreds of free workshops, courses, exhibitions, events, festivals and employment, training and volunteer opportunities whilst saving our council £100k pa.
So what was the problem? Well, you really will not believe this incredible story of two extreme opposites from unconditional love to socking injustice and blatant corruption. You can read and see the story on www.savethelodge.com
Click on the image below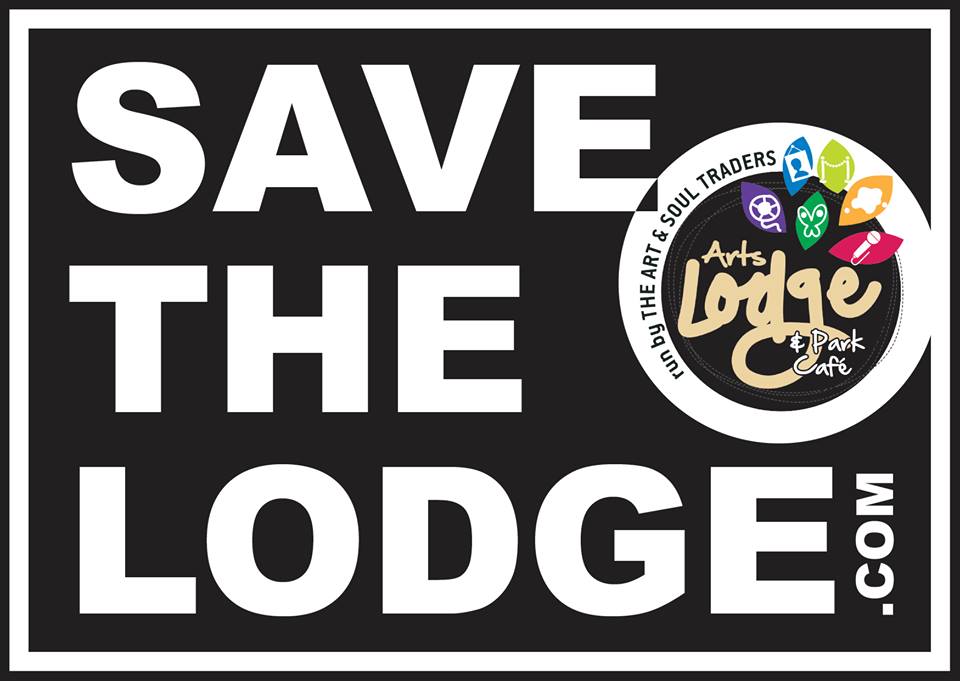 We will be back!
The Arts Lodge  & Park Cafe
The multi award winning Arts Lodge and Park Café is Portsmouth's longest running independent community arts centre all run as a not for profit social enterprise CIC.
The Arts Lodge is set in the stunning woodland park surrounded and over looked by St John's Cathedral, our Guildhall, University, Navy and the Civic Offices. Bathed in 138 years of history with literary links to Charles Dickens, this beautiful Victorian gatekeepers cottage was saved from certain demolition and underwent a major restoration back in 2001 and now encompasses a stylish yet quirky contemporary interior café, gallery, enchanted garden bar and park seating area.
Open 7 days a week in the summer months (weather and events permitting) the Park Café welcomes everyone to come and relax with a coffee and meal, meet family, friends, colleagues to celebrate that special occasion in one of the most beautiful parks in the UK. Our facilities include disabled access throughout, children's art and toys, entertainments licence, licenced bar, free Wi-Fi.
Plus the added ease and convenience of all the main train, bus and ferry transport links on our doorstep helping to make your experience a green, clean, stress free art scene!
Welcome everyone to our new and improved web site.
We are proud to announce the launch of this beautiful new web site, it has been along time in the making:) It is full of features, some of which we have not implemented as of yet but will come online soon. We will be updating the site regularly and will be publishing new mural projects, events and exhibitions information to keep you up to date with the Art and Soul Traders at the Arts Lodge and Park cafe in the award winning Victoria Park located in the city centre next door to the Guildhall and St Johns Cathedral.
We hope that you enjoy cruising our pages…
Help us help others
Why not volunteer and donate some of your valuable time and skills to the Art & Soul Traders CIC we are concentrating on murals and international cultural exchange projects at present.
We are always looking for help in all sorts of ways. Find out how you can make a difference with us by calling or e-mailing us on the addresses on our contact page.